OK - so what's this all about..?
Well... a large group of friends and I go to great lengths to present the RAF during World War II, its personnel, its activities and its systems and equipment to the unsuspecting public.

We specialise in a specific period of WWII - The Battle of Britain.
I often branch out into other areas too: 1940s civilian, 1944 Warsaw Uprising, 1930s civilian, 1650s Polish cavalry officer

Why? (see below...)
There are many reasons why we do what we do:

We want to remember and honour the sacrifice the forces personnel made by giving their lives in WWII

We want to remember and honour the sacrifices they made by serving in the forces in WWII

We want to ensure that the stories, lifestyle, equipment and systems used are all remembered and kept alive, in however small a way

We have an enthusiastic interest in the period and identify strongly with it

We love meeting veterans, listening to their stories and learning from what they tell us

We feel ourselves to be are re-incarnated pilots, ground crew, soldiers, sailors...

We enjoy re-creating and re-living the period and the company of like-minded people

We are collectors of 1940s artefacts, equipment and ephemera and prefer to show them off & use them to storing them on the loft

We are sad and mad (actually, if you really look at it, we are happy and pretty sane...)

We find the modern world shocking and brash, and are keen on finding ways to escape it for a few hours

We appreciate and thrive upon the welcome we get wherever we go

Organisers of events ask us to do what we do (so actually, its their fault really...)

...there are probably one thousand, nine hundred and forty other reasons I have not thought of...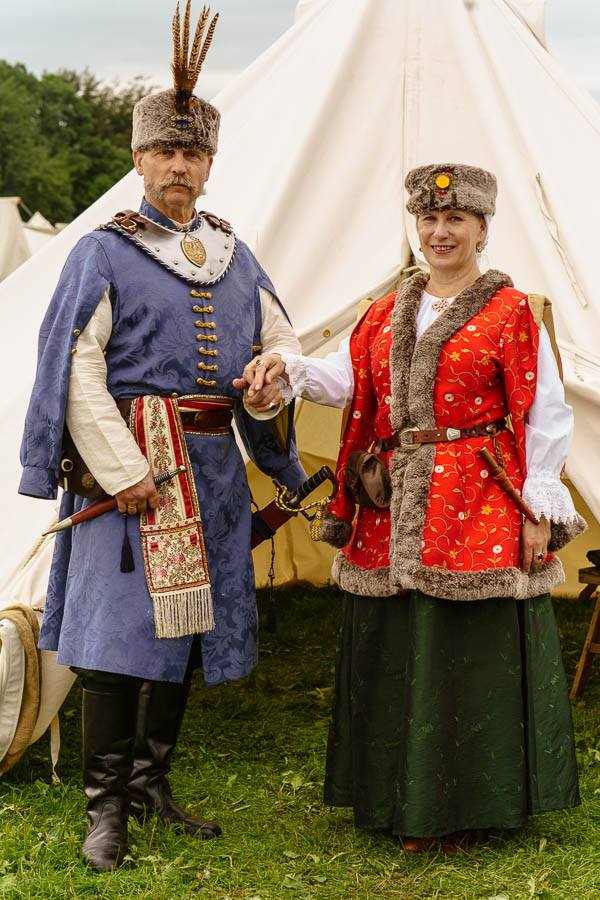 Above and below: a journey back to 17th century Poland at The Military Odyssey 25th - 27th August 2018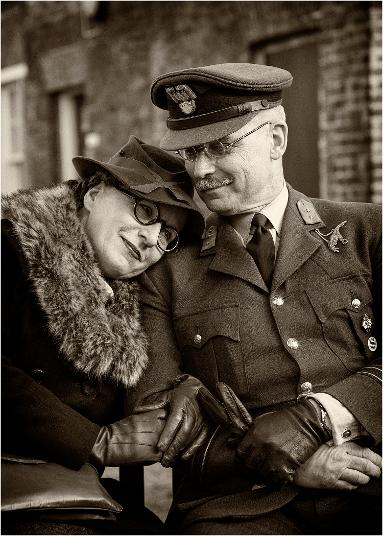 A Polish officer in the RAF with his wife, 1942.
Taken by
A. R. Oliver at The Royal Gunpowder Mills, Waltham Abbey, on a TimeLine Events photoshoot January 2017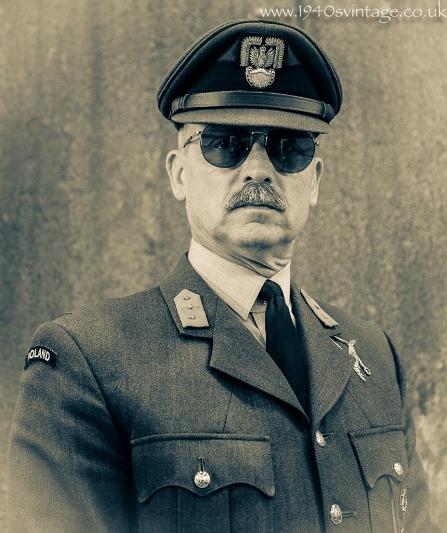 A Polish officer in the RAF, c 1941.
Taken by Rishi Askoolum at the "Salute to the 40s," Chatham Dockyard, September 2017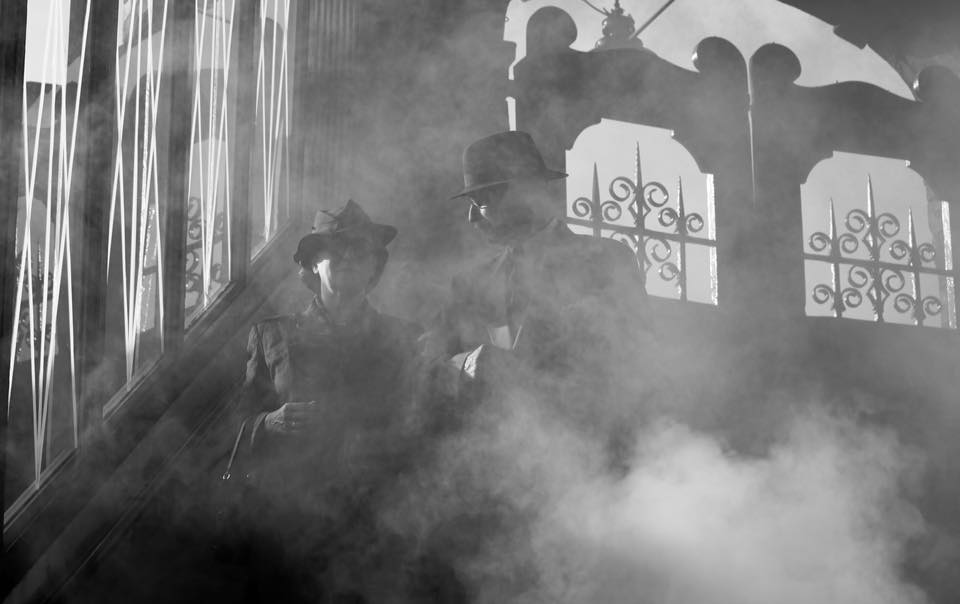 "Crossing the Bridge to the Platform" [c 1938]
Taken at Quorn Station, Great Central Railway, on a TimeLine Events photoshoot by Liz Chapman in June 2017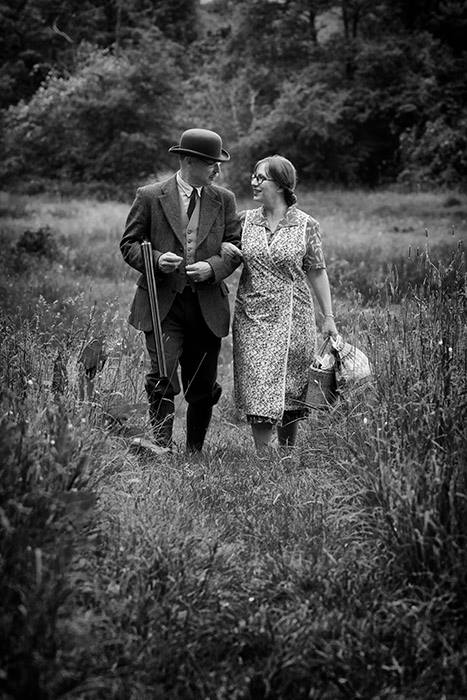 "Coming home for supper" [c. 1938]
Taken at Mill Farm, Quorn, on a TimeLine Events photoshoot, by Martin Smith in June 2017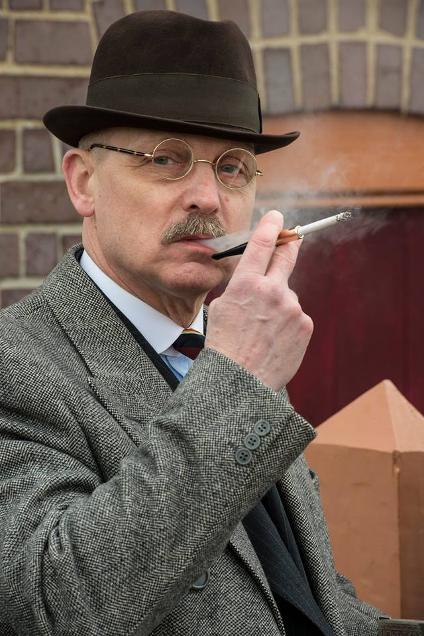 "Waiting for the train" [c 1938]
Taken at the Great Western Railway, Didcot, on a TimeLine Events photoshoot, by Neil Cave in February 2017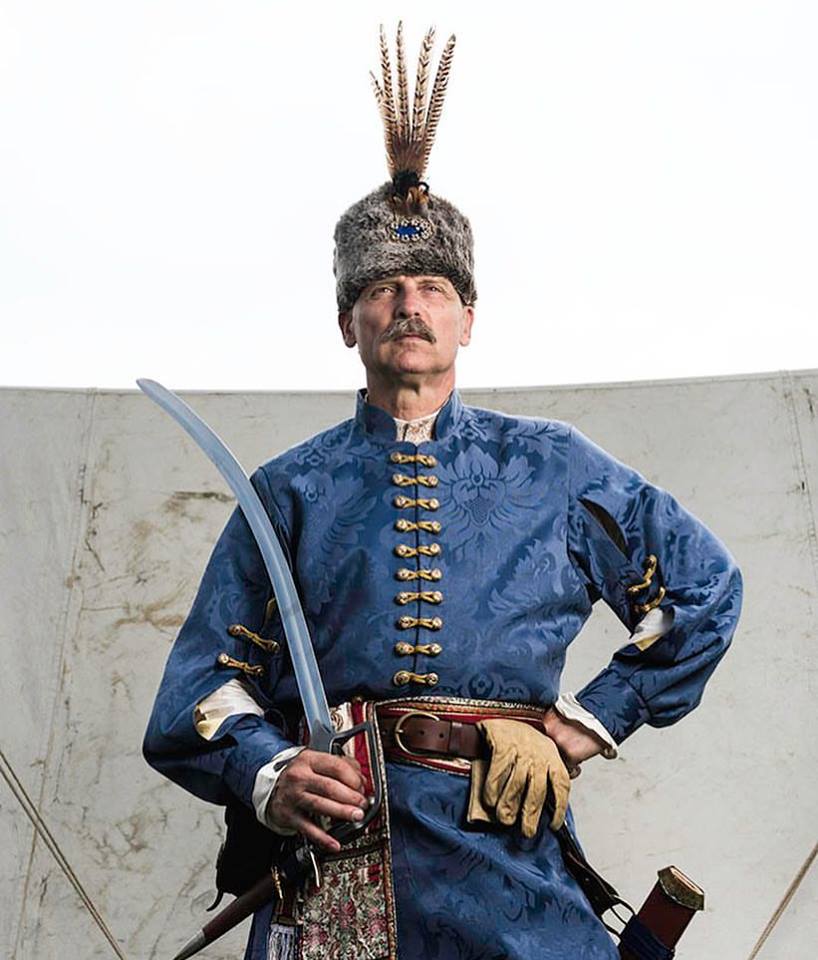 A Polish cavalry officer from the 1650s. Photograph taken by Russell Cobb at the Military Odyssey, 2017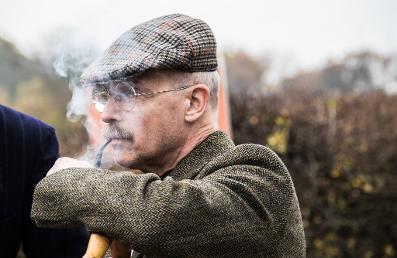 "Farmer at Market"
Photograph taken by Martin Cook at the "Christmas on the Home Front" event, Kent Life Heritage Farm, Maidstone, in November 2016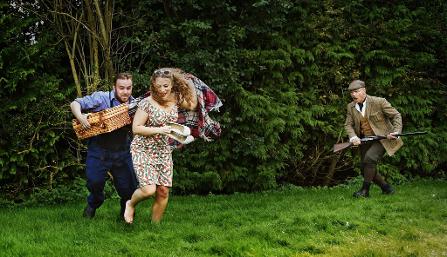 "Git Orf My Land!"
Taken by Robin Coombes at a TimeLine Events photoshoot, Andover Hawk Conservancy, September 2015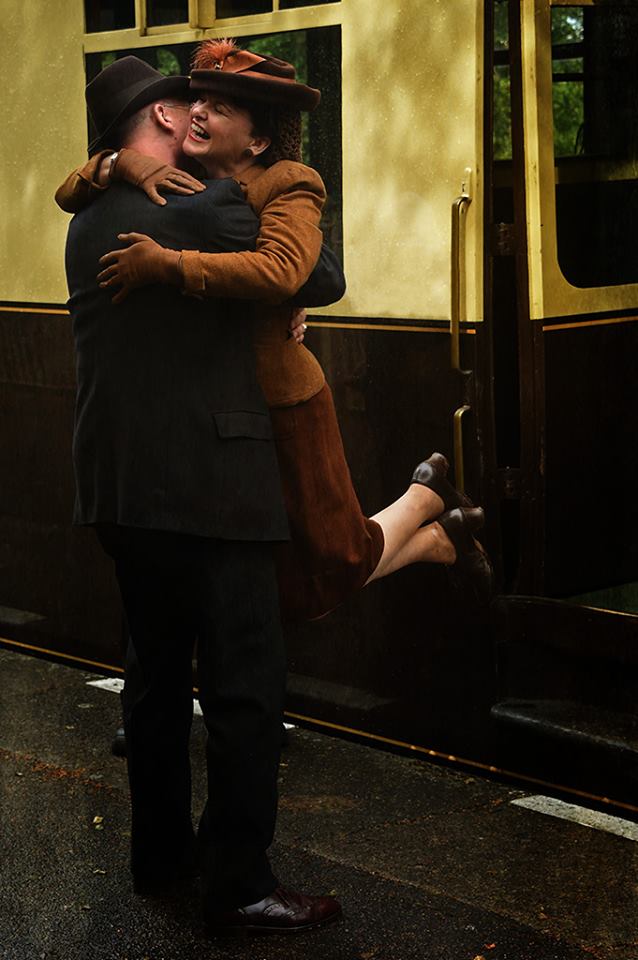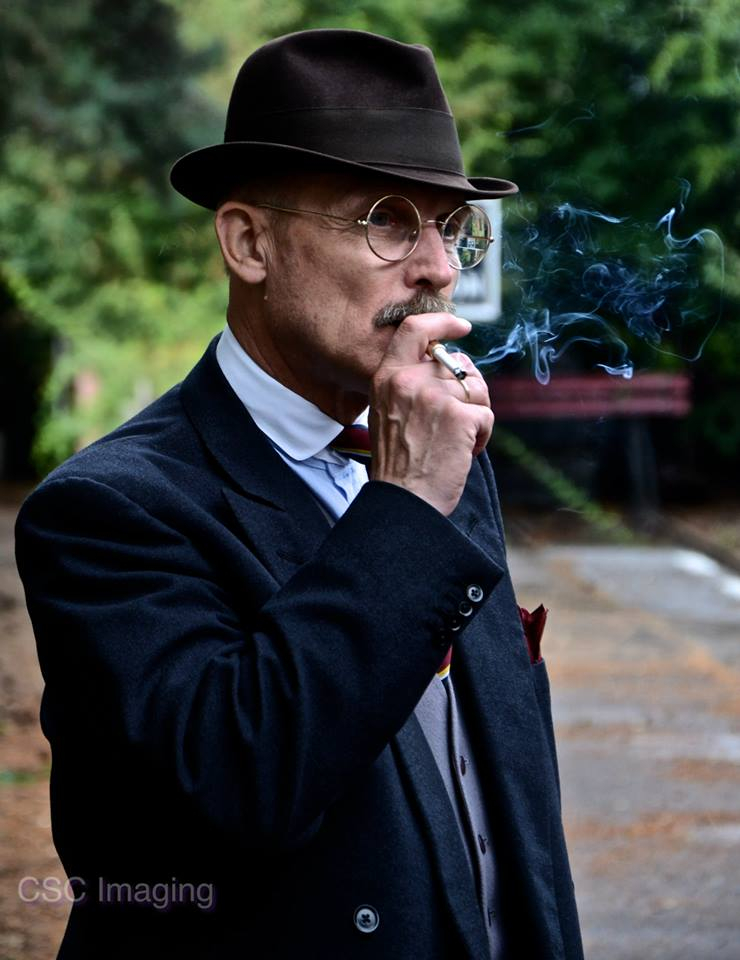 A series of pictures taken at Didcot Railway Centre, Oxfordshire. They represent passengers on the Great Western Railway in the 1940s.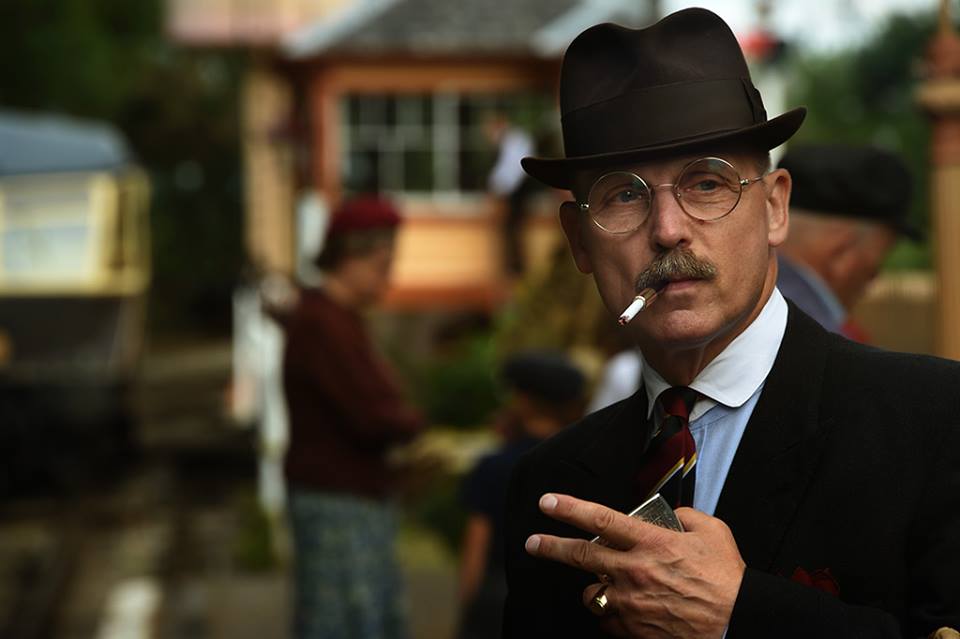 A gentleman at Didcot railway station, Great Western Railway, 1940s...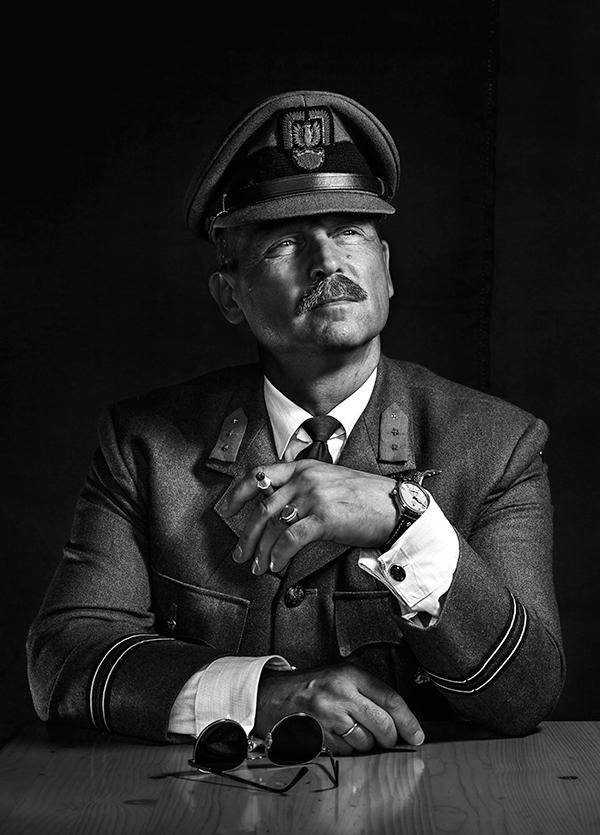 A portrait of me as a Polish Flight Lieutenant in the RAF c.1942.
Taken at Goodwood Revival, September 2014, by Russell Cobb.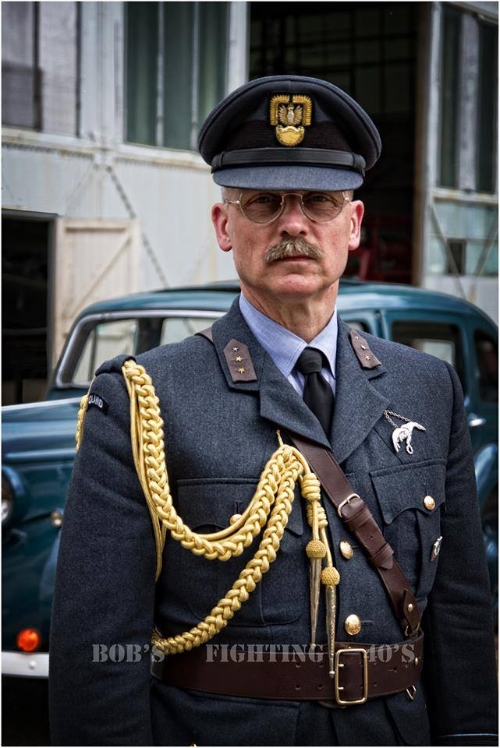 A picture of me as
Fl.Lt. Czeslaw Glowczynski,
in his role as Aide De Camp to
General Wladyslaw Sikorski,
Commander in Chief
Polish Forces in exile,
1939 - 43.
Taken at Brooklands,
" The 1940s Relived"
17th May 2014.
Thanks to Bob's Fighting 40s.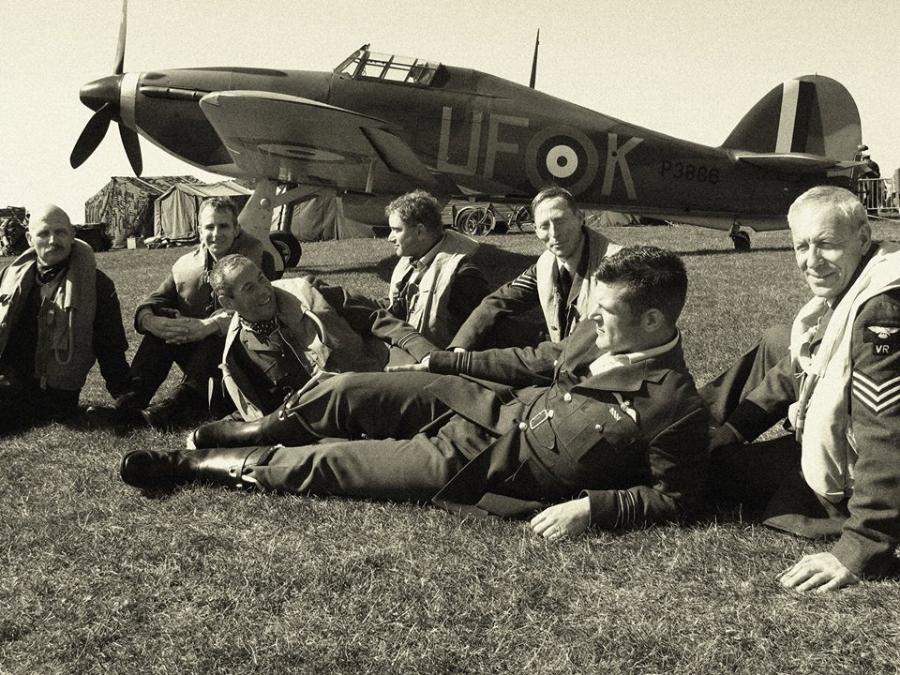 A recreation, by members of 212 Squadron Living History Group, of the 1940 original picture below,
taken at Shoreham Airshow, August 2013.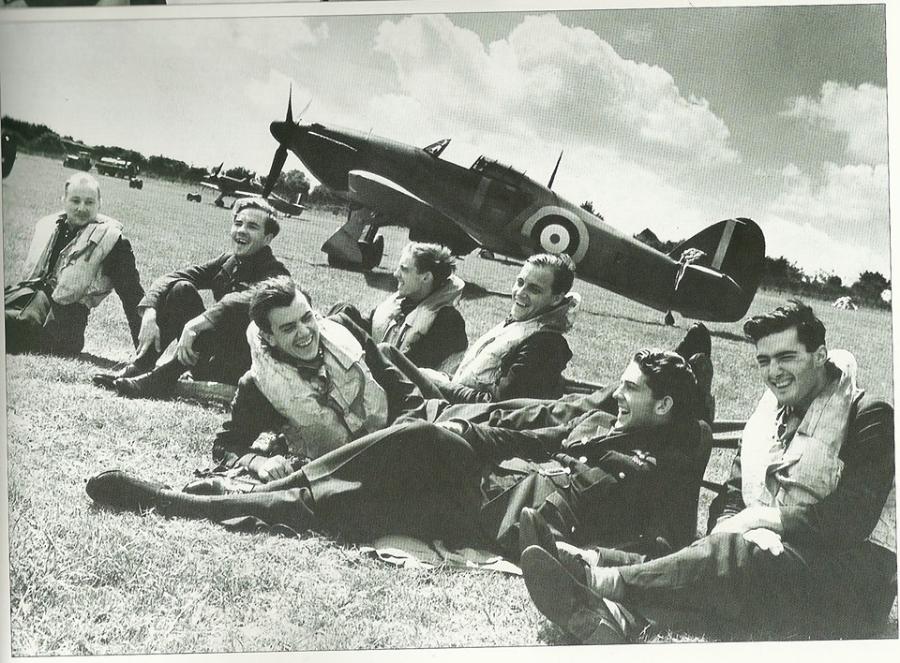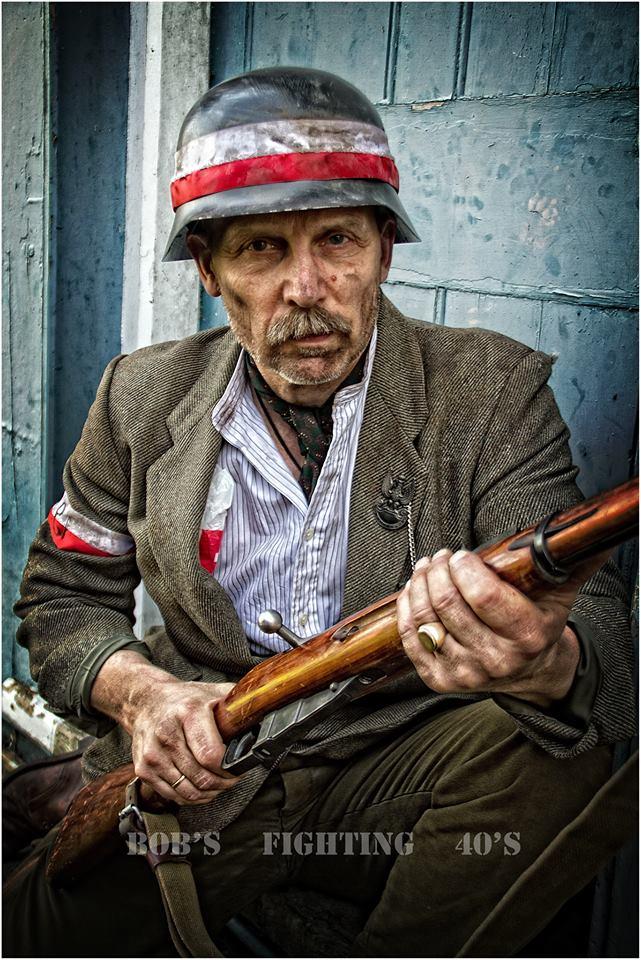 A recent detour I took into remembering the Warsaw Uprising, August - October 1944. Taken At The Royal Gunpowder Mills 1940s event, Spring 2014, by Bob's Fighting 40s.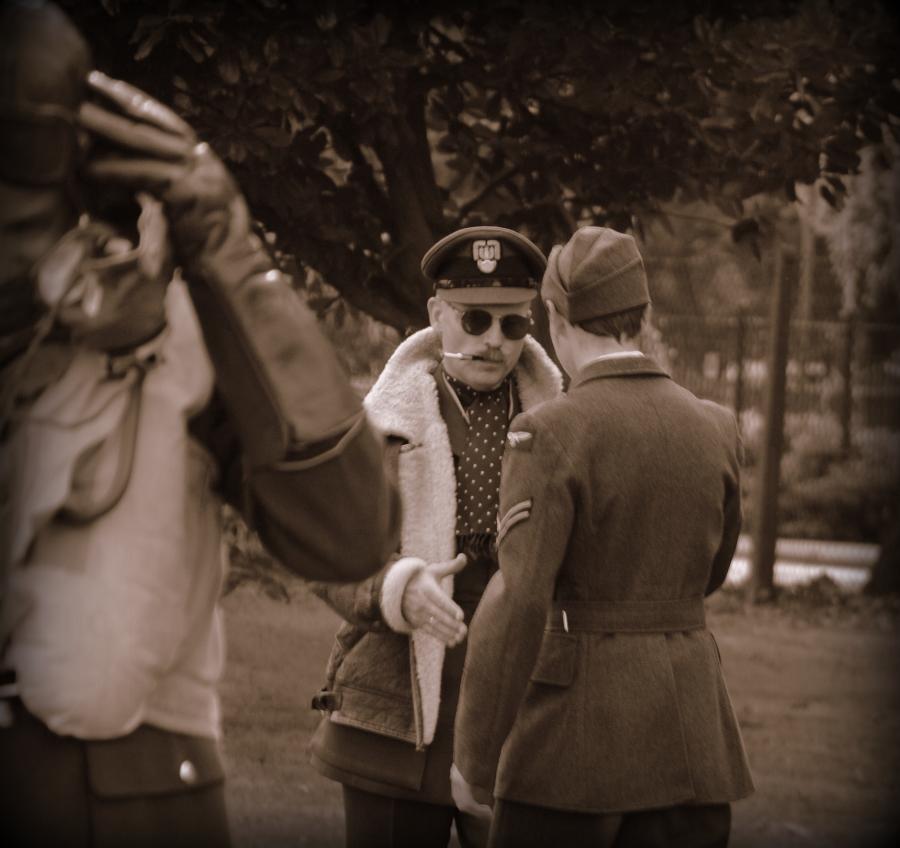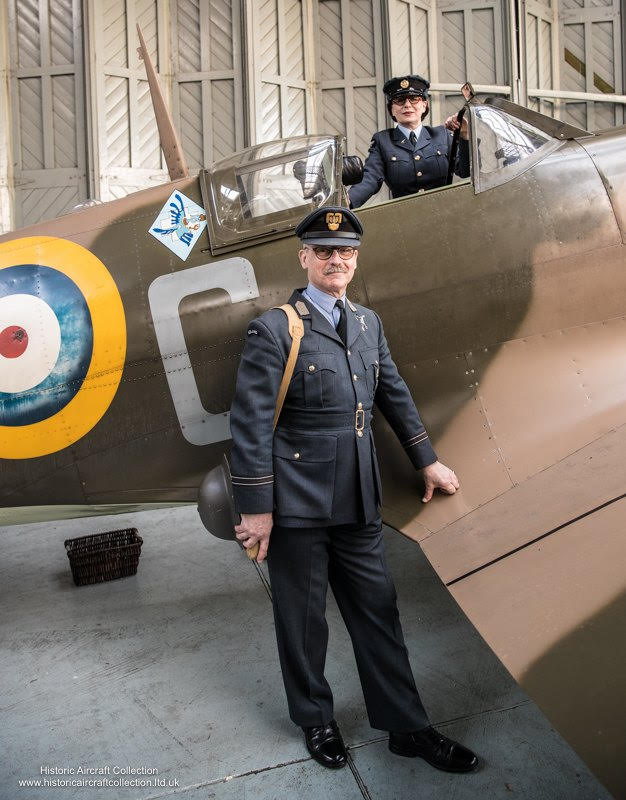 With my wife at the Historic Aircraft Collection, Duxford: photograph taken by Tom Dolezal, February 2018
aircraft Digital sound recording.mp3
That's me in full kit, clambering out of a Hurricane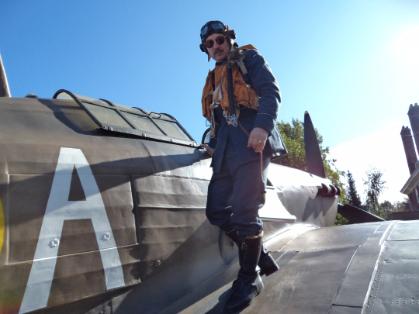 "It's alright chaps - they're ours!"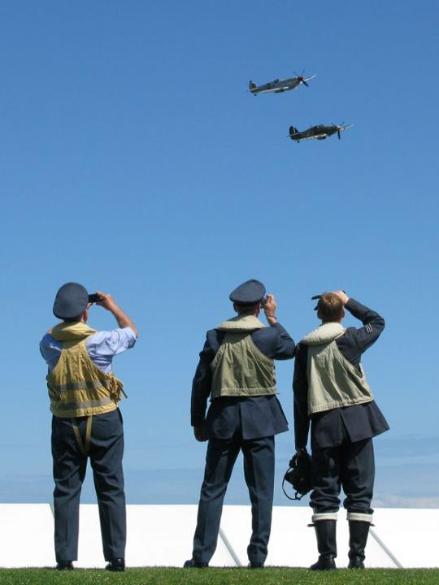 The trouble and effort we go to as re-enactors is often rewarded by recognition from the widest circles. Its not the main reason we do it, but it helps. Here, we are being encouraged and praised in our work by a (very) senior officer who is the real thing.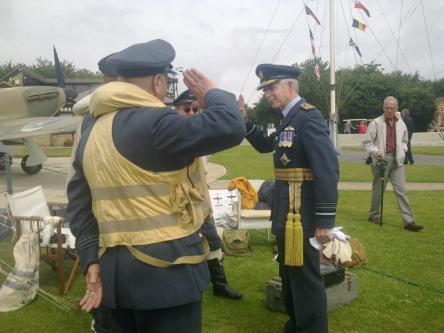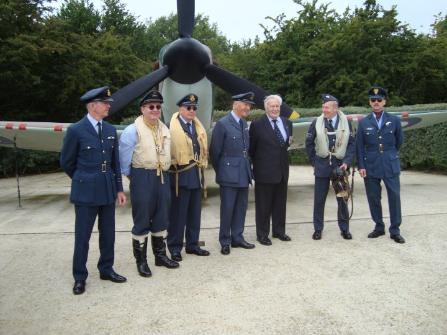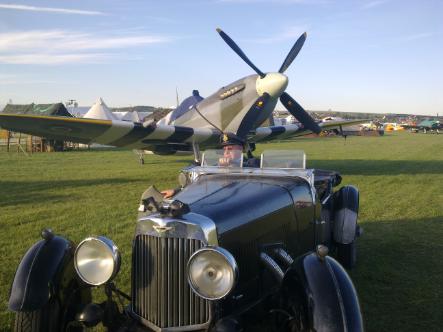 ...bit of a story here - bear with me, would you...
The picture on the left, shows members of 212 Squadron Living History Group with Jeffrey Wellum, a Battle of Britain pilot, who flew Spitfires with 92 Squadron based at Biggin Hill. His memoirs, "First Light," were published in 2002, and 212 Squadron took part in the making of a film of the same name in 2010. There is therefore a close connection between this group and Squadron Leader Wellum, who came to see us during the Battle of Britain Day ceremonies at the BOB Memorial, Capel Le Ferne, Kent on 10th July 2011. This link will tell you more about him: [right click + open in new tab]
The picture on the right was taken at Shoreham Airshow, where 212 Squadron had the priviledge of being airside.

Saturday...early evening...show for the day is over...crowds have gone. Chap walks up to the barrier, and says..."I wonder if you could do me a favour, now that its quiet...I have a 1930s sports car and I would very much like to photograph it next to some WW2 aircraft. Would that be possible?" It sounded like fun, and was duly set up.

Well...quite a while passed, and we thought it wasn't going to happen. In fact, some of us had been about to go for a walk around the aerodrome, and I had to remind them - "what about the chap with the Aston..?" We waited a few minutes longer, and then saw the characteristic twin headlamps in the distance. He drove up in the Aston Martin, which he has owned for 20 years, parked it up as you see. Click click...pose pose...would you like to sit in it? (...difficult one, that...) Chap says: "I really wanted to get these photographs taken, as it was only recently that I discovered that the car was owned by a Battle of Britain pilot..."

Yes, that's right. It was. Wellum himself.

And we couldn't believe it....
Podcasts which I voiced for the RAF Museum,
Hendon, in 2010.
They are about Polish involvement in The Battle of Britain, and last about 25 mins. [right click + open in new tab]
Things I do connected with the RAF:

Member of the Friends of the RAF Museum, Hendon, and am involved in aircraft & exhibit maintenance, as well as being a Museum tour guide
Living History activities, appearing as a Polish Battle of Britain pilot...
...working freelance, and with 212 Squadron and the Baker Street Boys
researched for, and performed a live "Interview with a Polish Pilot" for the public at the 70th anniversary of the Battle of Britain, at the BOB weekend RAF Museum Hendon, 2010
I voiced two versions of a podcast about Polish involvement in the Battle of Britain, for the RAF Museum
English version translated into Polish
Pictures from various events I have attended showing re-enactors at work [part 1 - 2010 /11]
Pictures from various events I have attended showing re-enactors at work [part 3 - 2012]