I became interested in sailing later in life, but the seed was sown in 1973, when I was on holiday in Maine, and got caught in a sudden storm when on board his yacht with my Uncle Jo. The adrenaline must have stayed in my system until now.
I have raced offshore, including cross Channel (Corby 45 racer), pottered about in a variety of sailing boats (particularly an Etap 26 - until my friend sold it...grrrr!), and have sailed Lasers at my sailing club. I'm not that good - just enjoy it.
Pictures of "Incisor," a Corby 45 (racing yacht) which I have been out on a few times. Up and down the south coast...over to France... that sort of thing...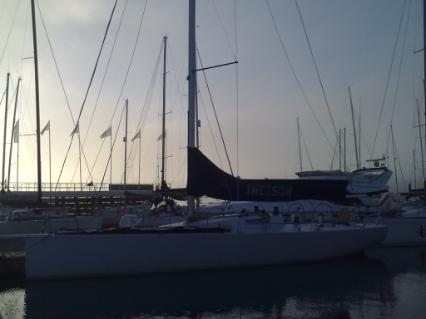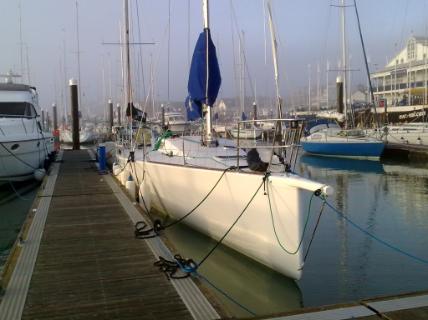 Pictures of "Yeoman" which is very similar to "Incisor" and which we used on one occasion when the latter was not available.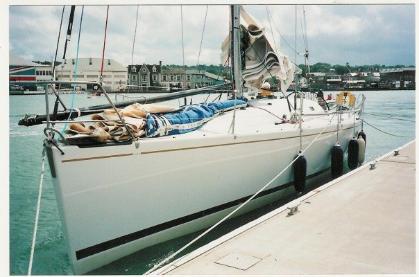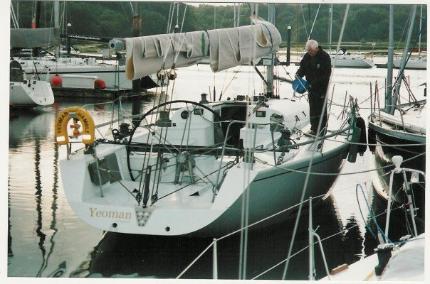 I have also sailed at the Welsh Harp Sailing Club, Wembley [on Lasers] and visit the Fellowship Afloat in Tollesbury, Essex with my school.
I usually go out on a Laser Stratos.